"
They chatted and giggled together. Making up stories of people around them at the airport. Their hands brushed every once in a while. Shoulders touched as one helped the other pick up a bag. They smiled a knowing, excited, awkward smile. Her pretty eyes met his charming smile.
Almost at the same time, both of them said it aloud, "Can't believe we met just a couple of hours ago!" and they burst out laughing.
They talked and talked and talked, fingers sliding in and out of each others' hands. As evening turned to night and night to dawn. Till dawn and evening merged, as they flew through time zones. Celebrating a movie-like coincidence of being next to each other in the check-in line.
"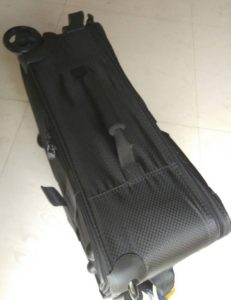 "Ma'am, excuse me," she was jerked out of her fantasy by a lady with an infant in arm. Her real neighbour for the next 9 hours. Her flight of imagination would now have to take a u-turn and giggle out baby-gargle. Oh well, until the return flight, then…